CSLA recognizes Virginia Burt Designs with 2015 Award of Excellence
Burlington, Ontario (March 9th, 2015): The Canadian Society of Landscape Architects (CSLA) announced the national and regional winners of its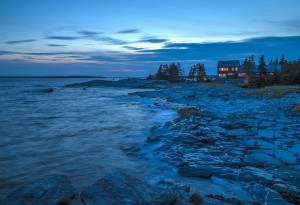 annual Awards of Excellence. This year, 10 projects received a national award – preeminent examples in Canadian landscape architecture, honouring distinctive design, ground-breaking research, and sustainable landscape management.
Winners were selected by a national jury of landscape architects. The principal criteria applied by the jurors were:
• demonstration of a deep understanding of the craft of landscape architecture including attention to composition and detail
• demonstration of excellence in leadership, project management, breadth of work, new directions or new technology
• innovation in concept, process, or implementation
• promotion of the discipline amongst related professions, clients and the general public
• demonstration of exemplary environmental and/or social awareness.
Virginia Burt Designs is pleased to receive a CSLA National Merit Award for Acadia Point (Blandford NS) in the category of residential design.
For more information please contact Virginia Burt Designs by email at v@vburtdesigns.com or visit the web site at www.vburtdesigns.com. Virginia Burt's complete speaker profile can be found on the website….Click Here.
About CSLA
The Canadian Society of Landscape Architects (CSLA) is a professional organization with over 1,900 landscape architects as members represented by provincial and territorial associations. In addition, the CSLA accredits several academic landscape architecture programs across the nation.
About Virginia Burt
Virginia Burt, FCSLA, ASLA, RLA, of Virginia Burt Designs, creates landscapes and gardens of meaning for residences, healthcare facilities, and unique special projects. For over 30 years, Virginia's international award winning work has specialized in the design of healing gardens, labyrinths and sacred spaces. Clients across North America value her commitment to the landscape design experience, rooted in a deep respect for place and for the human dimensions of each project she serves. From large scale master planning to the intimate details of residential projects, from big idea to working drawings and construction documentation, Virginia gets things built – beautifully.
Share This