Virginia Burt to be inducted into ASLA Council of Fellows for 2015
Burlington, Ontario (June 23th, 2015): Virginia Burt of Virginia Burt Designs will be inducted into the American Society of Landscape Architects Council of Fellows for 2015.
Press Release: ASLA Elevates 37 to Fellowship for Outstanding Achievement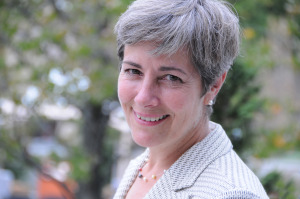 Virginia Burt, ASLA
Virginia Burt Designs
Burlington, Ontario
Virginia Burt, of Virginia Burt Designs, received her nomination, in Leadership/Management, from the Council of Fellows Executive Committee. Burt has international recognition that includes national ASLA and the Canadian Society of Landscape Architects design awards. Her designs continuously attract the attention of industry professionals and clients across North America. At the vanguard of healthcare facility healing environments, she has developed a holistic approach that attends to the physical, mental, emotional and spiritual aspects that weave together the meaning of gardens, genius loci and carefully elicited stakeholder input. She created the first healing garden in Canada dedicated to people with AIDS, the John Gordon Home in Ontario, which incorporates sacred geometry and weaves subconscious meaning into the design. Her body of work successfully demonstrates that exterior spaces intentionally designed for people in disease also deeply benefit the patients' families, volunteers and caregiving staff.
About ASLA
Founded in 1899, The American Society of Landscape Architects is the national professional association for landscape architects, representing more than 15,000 members in 49 professional chapters and 72 student chapters. Members of the Society use the "ASLA" suffix after their names to denote membership and their commitment to the highest ethical standards of the profession.

About Virginia Burt
Virginia Burt, FCSLA, ASLA, RLA creates landscapes and gardens of meaning for residential clients, healthcare facilities, and unique special projects. Her love of the land has been a lifetime journey. Having grown up on an apple farm, she developed a passion for being outside and understanding the rhythms of nature. Virginia graduated with honours in landscape architecture from the University of Guelph in 1985 and worked in offices in Aspen, CO and Toronto, ON before starting her own firm, Virginia Burt Designs, in 1996. For over 30 years, Virginia's international award winning work has been recognized in the design of healing gardens, labyrinths and sacred spaces. She was recently awarded a national CSLA Award of Merit in 2015 and a 2014 Palladio Award in the USA and has been published in numerous magazines and has presented at over 200 conferences across North America. Virginia's design work reflects her roots, creating gardens and landscapes that reveal their natural context and reflect those who use them. Clients appreciate and value her deep respect for place and for the human dimensions of each project. Virginia gets things built – beautifully.
Share This